Standish Denture Center
Standish Denture Center LLC in Standish, Maine, provides affordable dentures to help promote oral health and a beautiful smile. Our center believes in optimum patient service, constantly evolving our products and services to deliver quality care to our patients. During your appointments with us, you will find unlimited chair time because our staff takes as much time as needed to save you from extra visits. With offices in Standish and Fryeburg we are able to help you with all of your new denture needs.  We can also help you with your denture repairs.  
Closures and Holidays
Memorial Day
July 4th Independence Day
Labor Day
Thursday/Friday Thanksgiving
Christmas Day thru Jan 2nd
Office Hours:
Standish:
Mon – Fri
8am to 5pm
Fryeburg:
Mon – Thur
9am – 4:30pm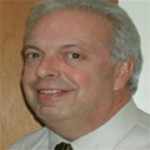 LD, DD (Canada),
HMCDP (UK)
Paul is the president of Standish Denture Center LLC. He is a widely known and respected denturist. For many years he has taken a leadership role in the activities of Denturism throughout the world. In 2003, he was inducted into the Brotherhood of Sterkenbergers at Sterkenberger Castle, Holland for his dedication and leadership to the profession and to denturist education. He was presented with the highest honor in organized Denturism, the Pieter Brouwer Award of Merit in Coventry, England in May of 2007.
Click here to read the Tribute to Paul Levasseur from the IFD – Working for Denturists Worldwide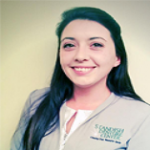 Lyndsay joined the practice in 2008 after moving to Standish from Calais Maine starting as an entry level laboratory Technician and secretary.  Lyndsay embraced the hands on Laboratory Technician position, and eventually became Laboratory Manager. She graduated in 2016 from NESDT, with honors, Lyndsay then traveled to Ontario, Canada to take the Comprehensive Denturist Qualification Examination in which she passed and was granted her Denturist License to practice in the state of Maine. In 2018 she earned her Dental Radiographers license from Tufts School of Dental Medicine. Lyndsay currently holds the seat of Vice President and is also the chair of both legislative and conference committee for the Maine Licensed Denturist Association as well as a member of the National Denturist Association, the International Federation of Denturist and the Faculty of General Dental Practice. Lyndsay enjoys her work helping patients regain their smile and confidence by providing a service few others can.  All of her patients are treated like family.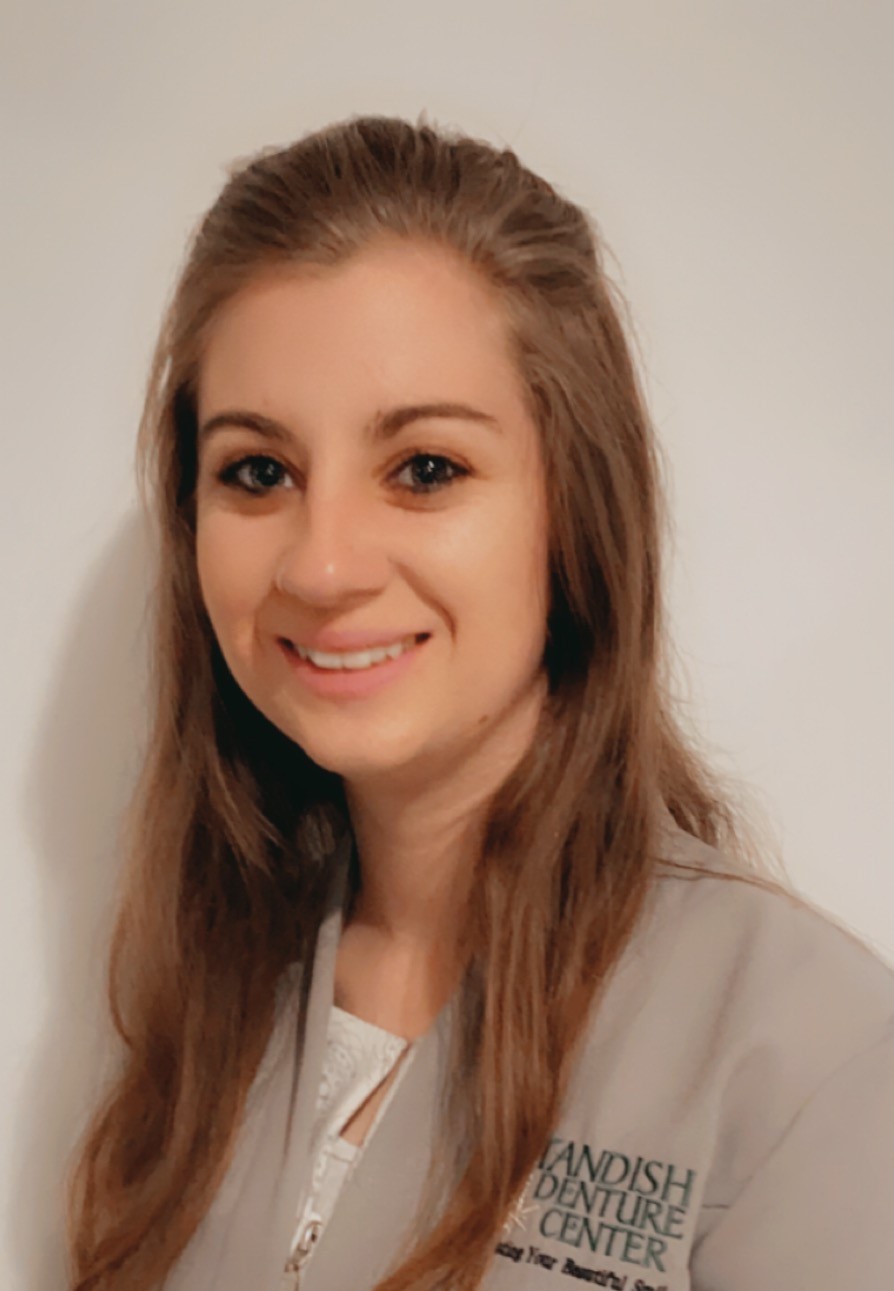 Whitley joined Standish Denture Center in 2016 after finishing her schooling at DCI (Dental Careers Institute). There she earned her dental assisting certification, as well as her radiographers license.  Starting out at the practice, Whitley was a laboratory technician. She was able to work her way up over the years, becoming Laboratory Manager. Wanting to further her education, she enrolled in the American Denturist College in 2018.  Whitley completed her schooling in 2021 by traveling to Oregon to complete her final test to become a denturist.  Returning to Maine as a Licensed Denturist, Whitley continues to practice here at Standish Denture Center. She has the confidence and incredible skill to create a beautiful smile for all of her patients.  In her off time, Whitley likes to be outdoors.  Whether it's fishing, hiking, or kayaking she spends time enjoying nature.
Contact us to learn more about the benefits of our affordable dentures.